Radford Semele Safety & Security
Thank you to all those who came along to the meeting, it was a very good turn out for Radford Semele and helped to convey that we as a village are concerned about our safety and security.
Thank you to PCSO Ed King for his informative session. The pages below have been circulated to those who expressed that they wanted to be informed post the meeting, but we have also posted them here for the wider Radford Semele Community and those who could not make the meeting.
There are a number of useful links at the bottom of this page for information on how to improve the security of your homes, property, family and yourselves.
This page will be updated as more information and advice becomes available.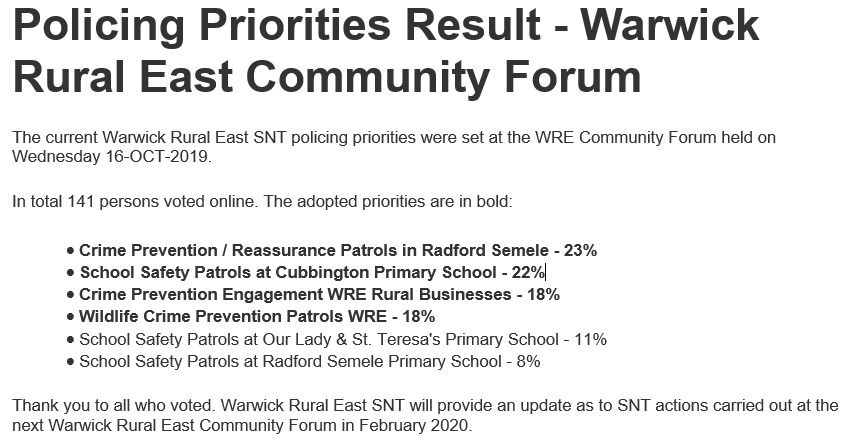 Warwick Rural East SNT
Jubilee House Kenilworth CV8 1QG
Dial:
01926 684471
Email:
wre.snt@warwickshire.pnn.police.uk
Website:
www.warwickshire.police.uk
Facebook
: Kenilworth and Warwick Rural Police
Twitter:
@KenilworthCops
Useful Links:
Crimestoppers UK Website
Crime Prevention Advice
Reasonable Force
Immobilise Property Crime