On Wednesday 18th March 2020 a small group of Parish Councillors from Radford Semele gathered on the village playing field to witness the planting of a pear tree sapling. The cutting was taken from the 200-year-old pear tree in Cubbington, soon to be lost to HS2, and propagated at Shuttleworth College in Bedford.

Stan Sabin, Chairman of Radford Semele Parish Council said, "I was aware that a sapling from the pear tree might be obtainable, and with the assistance of Cubbington Parish Council and Rose Guiot, I was given the one we have planted today. Apart from preserving an example of the species for future generations, the Parish Council were unanimous in agreeing that it would be planted to recognise the 38 years of public service that Henry Marriott has given to the village."

Stan continues, "Henry retired from the Parish Council in May last year but still retains an interest in all things arboricultural within the village. It is impossible in the space available to itemise his public service record but his work in and around this playing field and other green spaces in the village together with his vast knowledge of trees and plants is legendary.

Today we have planted a special tree to say thank you to a remarkable man."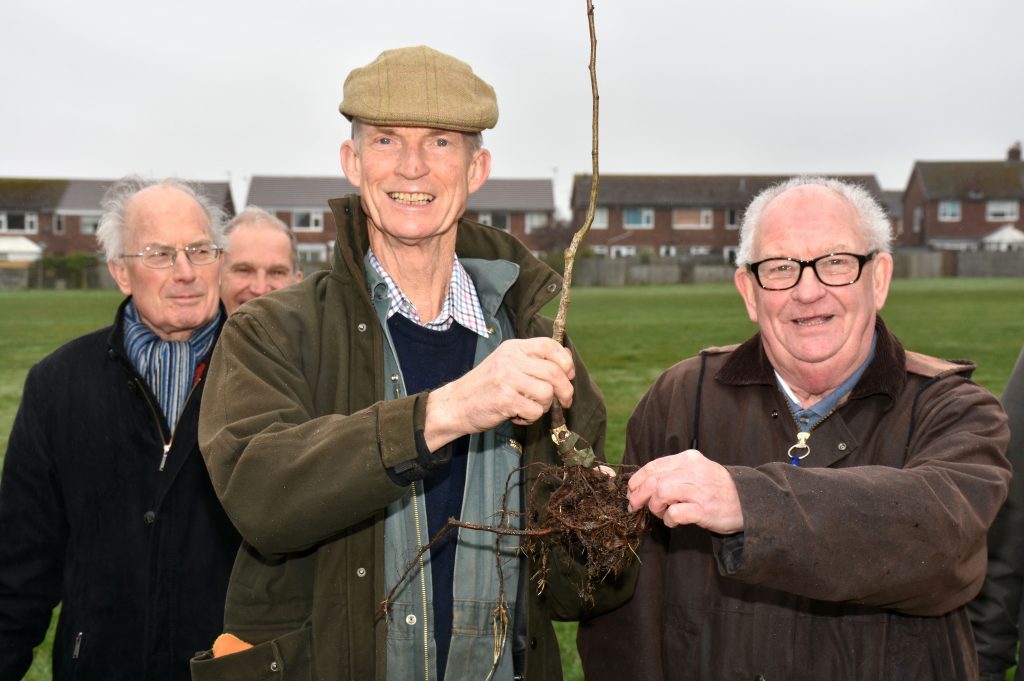 Former Radford Semele Parish Councillor Henry Marriott
and Stan Sabin, Chairman of Radford Semele Parish Council.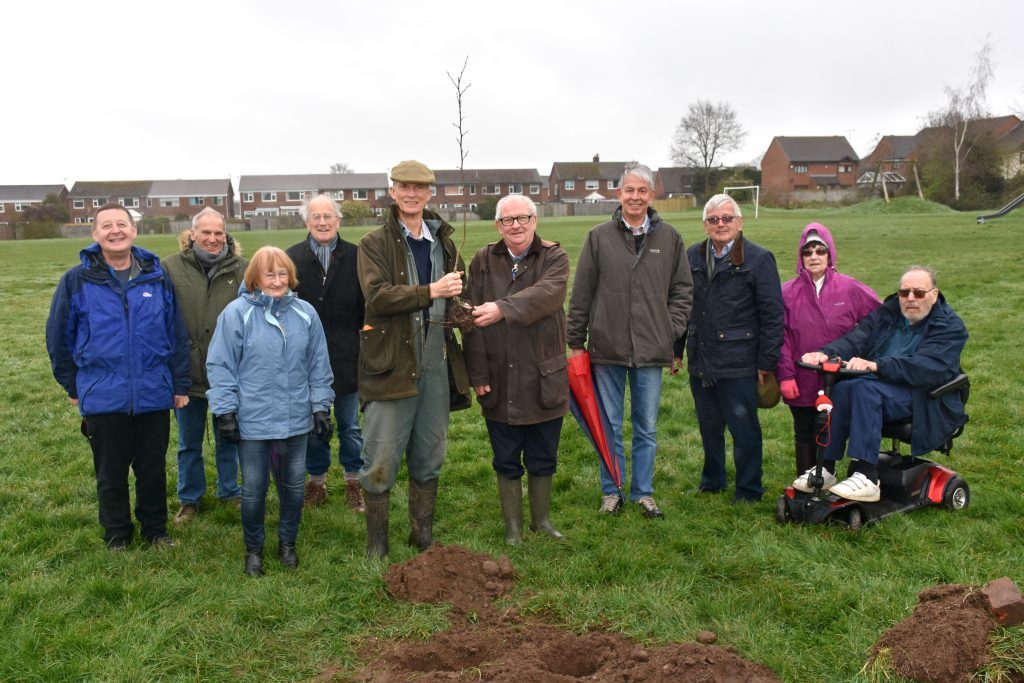 Parish Councillors with Henry Marriott and Stan
Sabin.