29 April until end of May 2022.
The Fosse Way B4455, Offchurch, Warwickshire is due to be closed 24 hours a day, 7 days a week from Friday 29 April until the end of May 2022.
The road closure is needed to finish building a new roundabout at the junction of the Fosse Way and Long Itchington Road.
Long Itchington Road will remain closed between Snowford Hill and Welsh Road until early June.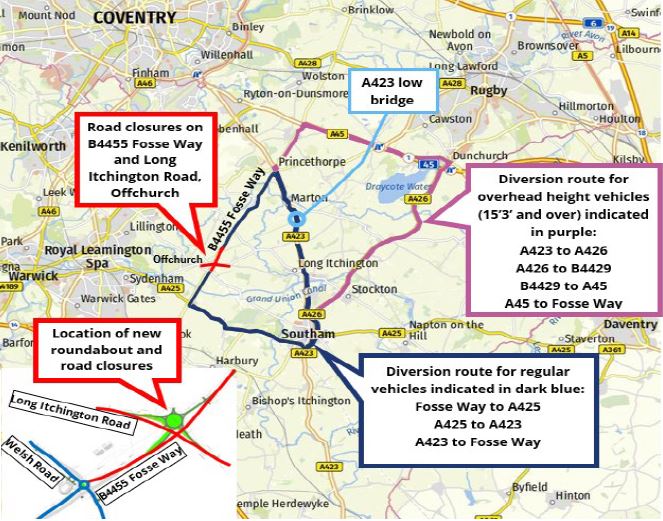 Information and image courtesy of HS2.