Guidance

The government has set out its plan to return life to as near normal as we can, for as many people as we can, as quickly and fairly as possible in order to safeguard livelihoods, but in a way that continues to protect our communities and our NHS.
The government has published guidance on staying alert and staying safe outside your home. This page sets out key FAQs to cover the next set of changes planned for 4 July. FAQs on the rules before 4 July are available: Read more about what you can and can't do before 4 July.
This guidance applies in England – people in Scotland, Wales and Northern Ireland should follow the specific rules in those parts of the UK.


CORONAVIRUS ADVICE
Radford Semele COVID 19 Mutual Support Group
Radford Semele has set up a COVID 19 Mutual Support Group.
We have a network of volunteers in the village ready to help you if you need it and are still here for anyone in the village who needs our help.

We can help picking up shopping, prescriptions, posting mail, or just being there to talk to.

You can follow this link to let us know you need help, or e-mail radfordsemelecovidhelp@gmail.com or call or text 07784 987403 and we will arrange for one of our volunteers to contact you.
If you are able and willing to help the Covid-19 Support Group, please let us know by letting us have your details here. We can then include you in our network of supporters in the village.
All information supplied is treated with strictest confidence in this group and compliant with GDPR.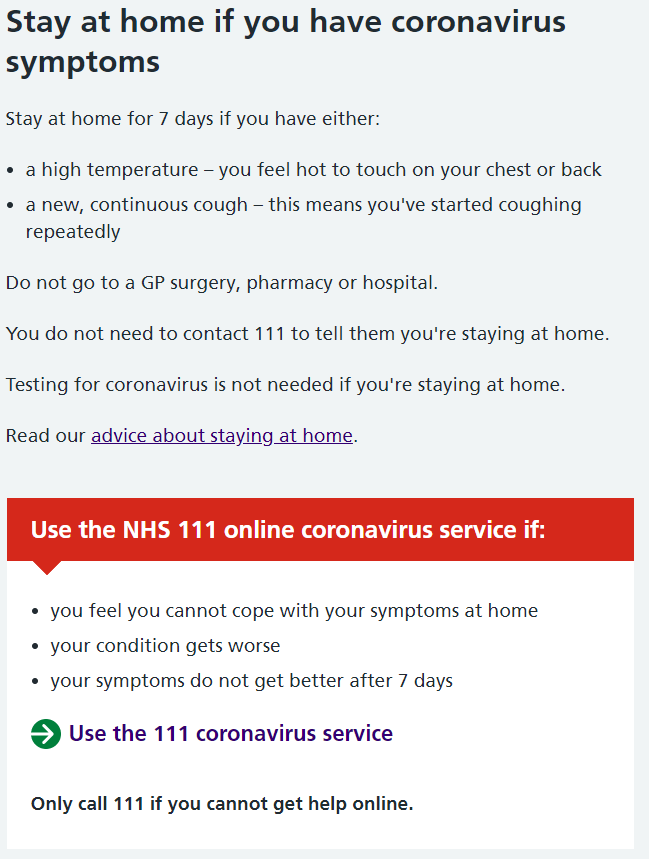 Finally, please see NHS advice on 'Staying at Home' here.